September 2010 Workshops!
Glass Tile Pendants
with Monica
Tuesday September 14th, 4-6 pm
AND
Saturday September 25th, 12-2pm
$30
This is a fun class full of great technique! Learn how to fuse hand cut decorative papers to hand cut glass tiles for one of kind pendants, earrings, and rings. All materials are included. If you have a paper print or image you would like to use keep in mind finished product is 1" x 2" or 1" x 1".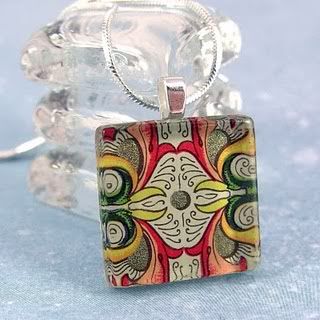 Buttons, etc! with Monica
Tuesday September 28th, 4-6pm
$30
A new brand new class! Learn how to use colorful and vibrant buttons in new ways. Monica will show you how to make button jewelry, incorporate a pendant into a card for a great gift, use them as box toppers, on handmade journals, and more! All materials are included.


All classes listed above are held at the Portland Paper Zone.
Our address is
1136 SE Grand Ave, Portland 97214
.
Payment is via
Cash or Check only
, please sign in for your class a minimum of 30 minutes prior and pay.
As a thank you for taking a class you will receive a
15% Off Everything Coupon
good for one day and a
free cup of coffee
at the Daily Cafe next door!
For more information or to

register

please give us a call! 503.233.2933